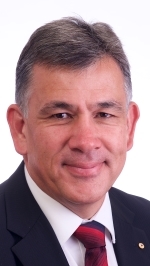 Glenn is an experienced commercial and corporate lawyer who has acted in complex transactions and disputes for a range of clients both nationally and internationally.
He is a Past President of the Law Council of Australia the peak national which represents the legal profession nationally and internationally, Past President of Lawasia the Law Association for Asia and the Pacific and a Past President of the Queensland Law Society. He is a Senior Counsellor with the Queensland Law Society.
He is a Founding Fellow of the Australian Academy of Law, a Fellow of the Australian Institute of Company Directors and a Fellow of the Australia and New Zealand College of Notaries. He serves as an Adjunct Professor of the University of the Sunshine Coast law school and a Governor of the College of Law of Australia and New Zealand.
He served for nine years as a member of the Federal Attorney Generals International Legal Services Advisory Council and the Immigration Ministers Advisory Board in relation to the regulation of migration agents.
The Queensland Premier selected him in 2004 to Chair Smart Exports Queensland. He has been appointed by both Federal and State Governments to various advisory boards and task forces in the legal, business and migration sectors.
Glenn has also held or continues to hold a number of board positions in both the public and private sector in the insurance, superannuation, education, sport, charity and information technology areas including chairing a publicly listed company.
He is currently Chair of WorkCover Queensland and Lexon Insurance.
In 2010 he was appointed by the Prime Minister to the Expert Panel to consider the recognition of Indigenous Australians in the Constitution and continues as a consultant to the Federal Government on that issue.
Save