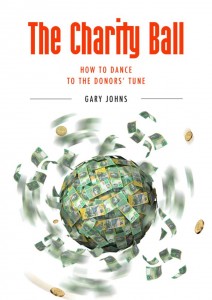 Too many charities in Australia do little or no charity work, too many receive most of their income from government, and too many lobby government for more. Gary Johns analyses the charity sector and concludes that a better informed donor is essential to drive better charity.
The Charity Ball by Gary Johns, launched by Hon Teresa Gambaro
When:
Tuesday July 14, 2015 6:00-8:00 pm
Where:

The Alliance Hotel

320 Boundary Street

SPRING HILLL QLD 4000

Cost:
Free
Bookings:
Please click here
Gary Johns has produced a forensic examination of a problem that is as endemic in Australia as it is in the UK. Political activism by state-funded charities is a potent – and growing – threat to democracy in the West. This important book provides countless examples of charities going beyond their remit while blurring the lines between civil society and the state in a manner that will shock many of their unwitting donors. – Christopher Snowdon, Research Fellow, Institute of Economic Affairs, London
Drawing on his experience as a government minister, party operative, think-tank guru and media commentator Dr Johns advocates for more information so donors can make better informed choices about the destination of their dollar. Fundraisers among others will find some of his recommendations challenging but he is to be commended for pushing the debate beyond yesterday's one-size-fits-all solutions such as league tables. 
– Rob Edwards, Chief Executive Officer, Fundraising Institute Australia
Gary Johns served in the House of Representatives from 1987-1996 and was Special Minister of State and Assistant Minister for Industrial Relations from 1993-1996. He served as an Associate Commissioner of the Commonwealth Productivity Commission 2002-2004. He holds a Doctor of Philosophy (Political Science) University of Queensland, Master of Arts (Geography) Monash University, and a Bachelor of Economics Monash University. His other books include 'Right Social Justice' and 'Aboriginal Self-Determination: The Whiteman's Dream'. His latest book is 'Recognise What?' (Connor Court 2014).