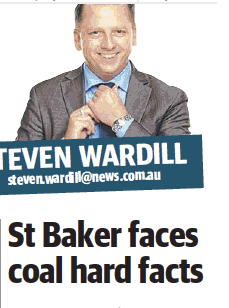 On October 2, electricity entrepreneur Trevor St Baker delivered the 2019 McIlwraith Lecture. In it he examined the role of government and entrepreneurs working together, drawing on his own experience of over 60 years in the electricity sector.
You can download a copy of the speech by clicking here.
The speech ranged over the period from the 60s, when St Baker was employed by government owned power generators, to the present where his company ERM is being taken over by Shell. In the last 20 years ERM has come from nowhere to build more power stations than anyone else in Australia in the first part of this century,in the process becoming an international power generator and retailer.
St Baker is also an investor in new technologies, including Tritium, a company which manufactures and distributes fast charging stations in over 30 countries. He drives an electric car himself.
The Courier Mail picked up his speech with two stories the following day. They focused on answers he gave to questions. Steve Wardill reported on his embrace of the need for a new coal-fired power station, but his rejection of the idea that this should be built in North Queensland.
A second story advocated nuclear as part of the mix.