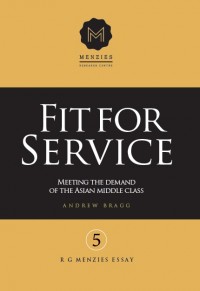 Australia's prosperity is built upon free, open markets and creative trade policy. At a time of mounting protectionist sentiment, our North Asian trade agreements open the door to increased service exports to the region's rapidly growing middle class. But does Australia have what it takes to capitalise on these deals?
Andrew Bragg, Director of Policy and Research at the Menzies Research Centre, tries to answer this question in Fit for Service. You can try him even further at our next book launch.
Venue and cost to be advised.