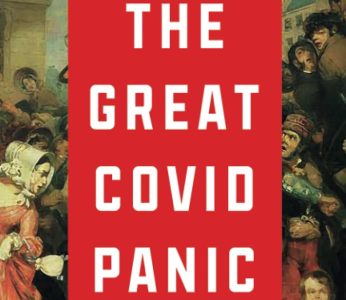 How to make sense of the astonishing upheaval of Spring 2020 and following? Normal life – in which expected rights and freedoms were taken for granted – came to be replaced by a new society as managed by a medical/ruling elite that promised but failed to deliver virus mitigation, all in the name of public health.

Professor Gigi Foster, one of its authors, will launch The Great Covid Panic: What Happened, Why, and What To Do Next. Combining rigorous scholarship with evocative and accessible prose, the book covers all the issues central to the pandemic and the disastrous policy response, a narrative as comprehensive as it is intellectually devastating. In short, this is THE book the world needs right now.
Entry includes finger food and drink and there is plenty of off-street parking at our offices in Woolloongabba.
To book click here.
When:
Friday February 11, 2022 at 6pm

Where:
AIP Auditorium, Unit 2B, 50 Logan Road, Woolloongabba Q 4102
(Plenty of parking either on site or on street)

Price
(includes finger
food and drink):
General: $25
Concession: $15
$5 discount for AiP members

Booking:
To book click here