Was Jesus a socialist? Many Christians and non-Christians would say something like "You can't be for capitalism or free markets and be a follower of Jesus at the same time; Jesus, after all, was a socialist or would at least be supportive of policies that redistribute income through government."
On Sunday March the 15th, visiting American author Larry Reed dissects the teachings of Jesus. Can they be used to support socialist forms of government?
To book click here.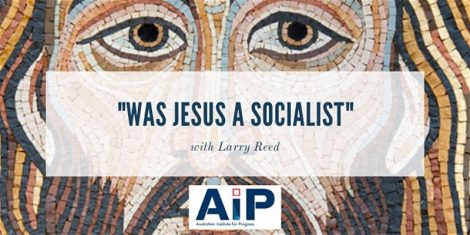 Larry Reed, President of the Foundation for Economic Education, strikes back at progressives seeking to re-imagine religion to stymie individual freedom. Reed debunks these misconceptions in his new book "Rendering Unto Caesar: Was Jesus a Socialist", relying on a combination of history, scripture, and economics. 
Reed shows Jesus never called for the political process to rearrange wealth. Christ denounced envy while emphasizing the need for individual choice and private property. Christ encouraged keeping one's word, the Golden Rule, and the development of personal character. Altogether, Larry Reed argues that the life of Christ is difficult to reconcile with political force and instead places importance on voluntary giving and freedom.
Join us for what is sure to be a lively discussion on history, economics, and the politicization of Jesus Christ.
When:
Sunday March 15, 2019 at 3pm

Where:
AIP Auditorium, Unit 2B, 50 Logan Road, Woolloongabba Q 4102
(Plenty of parking either on site or on street)

Price:
General: $20
Concession: $10
$5 discount for AiP members

Booking:
To book click here