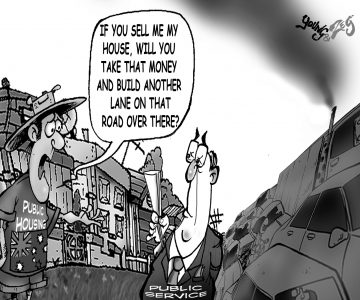 South East Queensland is in desperate need of new road infrastructure. While the state government fixates on building a cross river tunnel, the M1 to the Gold Coast will be at capacity just about in time for the Commonwealth Games. The Bruce Highway to the Sunshine Coast is also close to capacity. Both roads will be tested further by new residential developments occurring, planned, or mooted.
And then there is the regional road network, particularly in north Queensland.
The government currently owns assets that could be recycled into these roadworks. While neither side of politics might be interested in selling the electricity network assets, Townsville and Gladstone Ports would be worth somewhere around a combined $7Billion dollars, if sold on a 50 year lease, as the Labor government has done in Victoria with the Port of Melbourne.
The government also owns approximately $20 Billion worth of social housing. A proportion of this is proposed to be sold to tenants. We would propose accelerating this program, and offering strong discounts to long term tenants and their families. The balance we would propose putting into real estate trusts, to be bought, managed and financed by social housing companies, or professional investors.