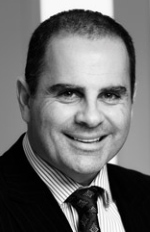 Join the Australian Institute for Progress over dinner for the third annual Sir Thomas McIlwraith Lecture, with guest speaker Jamie Pherous, a Queensland entrepreneur who has grown his business, Corporate Travel Management, from a staff of two into a $2.5 billion business in only 23 years.
To book please click here.
The Sir Thomas McIlwraith Lecture is an annual lecture to celebrate contributions to Queensland's growth that show initiative and individual enterprise. It is named after an early premier of Queensland who was responsible for a number of nation building projects such as railways and ports.
Jamie Pherous started business life as a chartered accountant, leaving Arthur Anderson to open Corporate Travel Management in 1994. His first client was Queensland Coal. In his first year of operations he booked just $16 million of travel in 2001. The figure in 2016 was $3.587 billion. Growth has been organic and by acquisition, and stunning.
Ticket price is $185 inc GST per person inclusive of 3 course dinner and beverages. Tables of 10 are available for purchase at $1650 inc GST (10 seats for cost of 9). AIP members are $165 as well. To book please click here.
AIP receives funding from public donations and a growing membership. All proceeds from AIP events goes towards funding the AIP